Reform of the legislation on the fight against money laundering, terrorist financing and corruption
AML/CFT • European Union • Council of Europe • MONEYVAL
Key contact: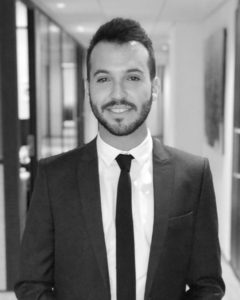 Law n° 1.520 of 11 February 2022 has strengthened the anti-money laundering, combating the financing of terrorism and corruption legislation, to ensure compliance of Monegasque legislation (Law n° 1.362) with the 4th and 5th (EU) anti-money laundering and financing of terrorism Directives, which Monaco is required to transpose under the Monetary Agreement of 29 November 2011 concluded with the European Union.
Furthermore, the adversarial nature of the procedure before the Commission des Rapports de Contrôle (CERC) after the SICCFIN audit, which may lead to the imposition of administrative and financial penalties, has been reinforced.
Law n° 1.521 of 11 February 2022 transposed into Monegasque criminal law the requirements of the 6th (EU) Directive aimed at combating money laundering by means of criminal law, as well as the recommendations to Monaco of the Conference of the Parties to the Council of Europe Convention on Laundering, Search, Seizure and Confiscation of the Proceeds from Crime and on the Financing of Terrorism.
The implementing regulations were subsequently amended by Sovereign Orders 9.125 of 25 February 2022 and 9.223 of 28 April 2022.
The 5th round of mutual evaluation of the Principality by MONEYVAL is underway. The on-site visit took place from 21 February to 4 March 2022. The examination and adoption of the report of the 5th round is scheduled for the 64th plenary meeting of MONEYVAL to be held from 5 to 9 December 2022.
Related publication:
Sovereign Order No. 9.223 of 28 April 2022 amending Sovereign Order No. 2.318 of 3 August 2009 setting the conditions for application of Law No. 1.362 of 3 August 2009 on the fight against money laundering, terrorist financing and corruption, as amended